Koo Cloud Theater November 2022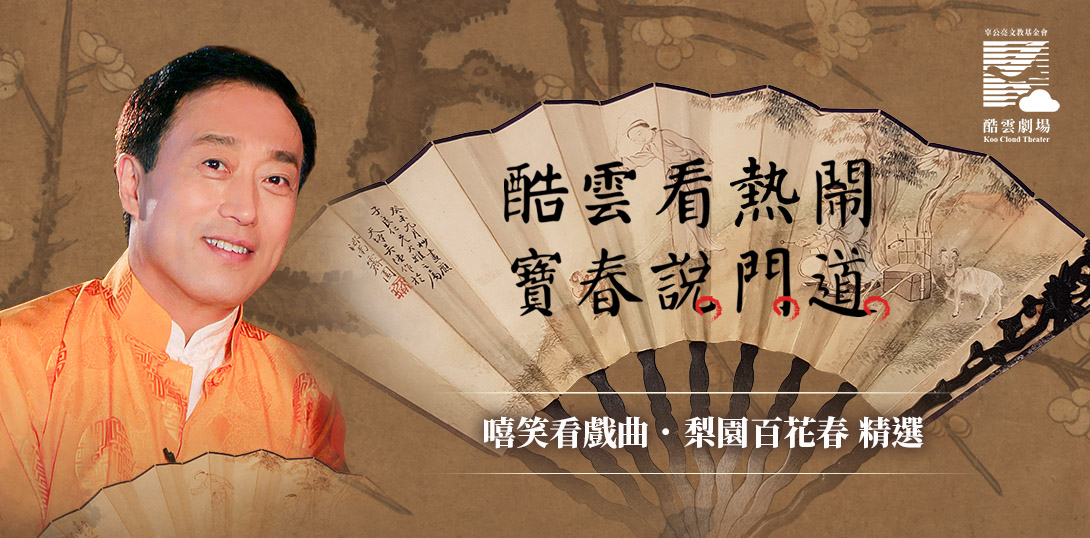 Special Collection from "Flowers Blooming in Spring"
LI Bao-Chun on Traditional Chinese Operas
11/6 Battle of Chu and Han
Upon the fall of Qin Dynasty, Liu Bang took the capital Xianyang City. Xiang-Yu invited Liu Bang for a feast with plan to assassinate him. Liu Bang got away with the help of Zhang Liang and Xiang Bo.
Han Xin was a talented young man, and, on Zhang Liang's recommendation, he went to Liu Bang hoping to join Liu's forces. However, Liu Bang, learning about Han Xin's unfortunate past, gave him only a meager position, even after Premier Xiao He strongly recommended Han. Failing to pursue his dream, Han Xin decided to leave. Xiao He tried to stop him. Han Xin finally presented his letter of recommendation from Zhang Liang and was appointed Field Marshal by Liu Bang.
11/13 Prince Raccoon
Emperor Song's Concubine Li gave birth to a prince. Concubine Liu bought chamberlain Guo Huai to switch out the baby prince with an unskinned raccoon out of jealousy. Liu and Guo called Concubine Li a witch and ordered maid-in-waiting Kou Zhu to drown the baby prince. Kou Zhu couldn't do it, and she took the prince to Duke Ba Xian. Emperor Song banned Concubine Li to the winter palace and named Concubine Liu Queen.
Fifteen years later, Queen Liu's son died young. Duke Ba Xian brought concubine Li's son back to the royal house. Li's son was named the heir to the throne. Queen Liu, in a rage, burnt the winter palace and tortured Kou Zhu. Kou Zhu killed herself, yet concubine Li was rescued and taken to the countryside. Five years later, the prince came to the throne. He brought back his mother, arrested Concubine Liu and Guo Huai. Justice was finally restored.